Yard Hours
Mon

8:00 am

-

8:00 pm

Tue

8:00 am

-

8:00 pm

Wed

8:00 am

-

8:00 pm

Thu

8:00 am

-

8:00 pm

Fri

8:00 am

-

8:00 pm

Sat

8:00 am

-

8:00 pm

Sun

8:00 am

-

8:00 pm
Note: Office hours are not the same as yard hours. Call for additional information.
Office closed on Sundays.
35 E Brandywine
Big Water, Utah
84741 and 84748

Phone number

(435) 675-9194

Fax number

(435) 675-8993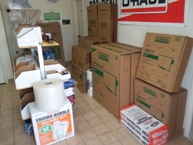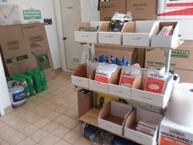 Road Service and Truck and Trailers for Hire
Truck and Trailers for Hire
We offer towing service as well as Truck and Trailer for hire. Our 28' triple axle, drive-on trailer can handle loads up to 19,500 lbs. It's 12,000 winch can pull-on most pick-up trucks and vans. Our open and closed U-Haul trailers can haul cars, motorcycles, and most household and/or commercial loads.
We also offer "Off Road Recovery Service". Our trucks are equiped with front and rear winch receivers. We also have a car/atv dolly for on and off road recovery.
Service Area
Local service all along US route 89 from Page Arizona to Paria Utah. [see map below] We also offer long distance transport. Call for information and pricing.